Invisalign Bronx NY
Invisalign, Invisalign Teen, Bronx NY
Your Invisalign treatment will consist of a series of aligners that you switch out about every two weeks. Each aligner is individually manufactured with exact calculations to gradually shift your teeth into place. And since your Invisalign system is custom-made for your teeth and your teeth only, with a plan devised by you and your orthodontist, you know you'll end up with a smile that truly fits.If you're ready for a smile that transforms your appearance, Invisalign is your answer. Although there are many choices out there, no other works as effortlessly as the Invisalign system. For teens, you no longer have to straighten your teeth the old-fashioned way, with metal braces. The Invisalign Teen system lets you do it the modern, hygienic way. Your new smile is created with the most innovative technology, a series of clear aligners that are custom-fit to your teeth.
The first thing you should know is that an average treatment takes about a year. Plus your treatment can begin even if you don't have all of your permanent teeth. Invisalign Teen was designed to meet your needs.
Call us today at 718-548-4768 for an appointment!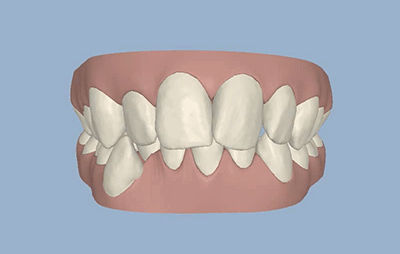 Are You Ready to Straighten Your Teeth Without Traditional Braces?
Contact us today to schedule a consultation!